12th Zurich Film Festival (Switzerland, 23 Sep. 2 Oct.2016) 
The Starless Dream
Mohammad Mohammadian
My report of 11th Zurich Film Festival that I had gone to Audrey Hepburn's grave and her home in Tolochenaz village, I sent it for Sean, Audrey Hepburn's son. In his thank, Sean added "It has always been a very beautiful cemetery and I chose it for my mother as it has a romantic view of the mountain."
Switzerland has always been home to Audrey Hepburn and the Swiss movie buffs are very fond of her. You can find photos of this unforgettable actress in numerous cinematic or even in some non-cinematic places, and in every bookshop there are always her photos, books and movies on display.
To be present at Zurich Film Festival, where the young filmmakers from all over the world are present with their films full of new ideas is always an unforgettable experience.  
…This year, on my return to my hotel on the first night of the festival, I found a note with Sean Hepburn Ferrer signature, saying he was going to be in Zurich for three days and would like to meet me. What wonderful news! I remembered my friend Hossein Ghity's reaction last year, when I told him of my long journey to see Hepburn's home and resting place. Ghity asked me with an envy and nostalgia, coming from his enthusiasm of classic cinema and his great love for Hepburn in his youth: did you really go that far to see her?!
We arranged to meet at 10 a.m. at Bellevue; Festival Center, to watch Mehrdad Oskouie's documentary Starless Dreams. Sean is Audrey Hepburn's son from her first marriage to actor Mel Ferrer. Tall, with greying hair, you can see her mother in the depth of his eyes. He's a film producer and together with his brother Luca Dotti, they've established Audrey Hepburn's Children charity center. Sean also works for Unicef just like her mother.  When I ask him about her mother, he talks more about the human aspect of her character; the fact that she abandoned cinema early on for the sake of his children. She was fond of cooking and in her encounters with her friends and people she behaved like an ordinary woman than a famous Hollywood star. Sean added: "She loved Switzerland and she'd always ask me to live here. After her untimely death from gastric cancer we preserved all her belongings."  
Starless Dreamsand Asghar Farhadi's Le Client (the Salesman) are the only Iranian films to be screened at the Festival. Starless Dreams is a documentary about girls' detention facility on the outskirts of Tehran. Importance of each of the girls' story and their remarkable acting gives the film an air of a fiction than a documentary. Despite the happy ending and the girls' reunification with their respective families, the fact that the camera follows them from behind the bars and doesn't go out gives it the air of it being a dream, and that seemingly we would witness the continuation and repetition of their behavior over and over again- Something that might happen anywhere else as well. The film is screened in a section called Border Line and is warmly received; the audience not only watched the film in its entirety, but they also asked Oskouie lots of questions after the screening. It simply shows the importance of Iranian cinema, that even one of its documentaries entails this much attention. After the film, Sean invited me to a restaurant near the movie theatre and with his suggestion, we ordered Pasta with tomato sauce, his mother's favorite dish… 
Zurich Film Festival in its 12th edition looks like an experienced and robust Festival. In addition to its competition section exclusively programmed for the young filmmakers in three sections (main stream cinema, documentary and German speaking cinema,) there are a lot more varieties of films to discover. From world's best commercial and artistic cinema to children's cinema and retrospective of a particular country's cinema that last year was destined to Iranian cinema and this year to Mexico's. And of course there's another section: 72 seconds long films that are filmed in 72 hours. The theme was water this year and its winner was rewarded 5000 SFr. (CHF.)
But one of Zurich Film Festival significant factors cementing its international reputation and respectability is the role of its sponsors. Despite having only 12 editions on its hand, this Festival has 136 national and international sponsors, including some reputable financial organizations and a big foreign airline. Every sponsor has its share in helping the Festival: one has contributed in production of a film and another, a car manufacturer, helps in transportation of the Festival guests. And they are really a big help. 
This year the Festival also has an open air cinema with a wooden podium on Zurich Lake to project films, making it a pleasant experience to watch films in this year's warm weather. 
…Today we're going for a walk with Sean to see Zurich from his point of view. In Haupbahnhof Strasse, the most famous street in Zurich, passing by Tiffany's, the famous jewelry shop, Sean  jokingly asks me: Would you like to have your breakfast just in front of the shop?!
Tiffany's is founded in 1837, and since 1940s its flagship store has operated at the corner of Fifth and 57th Avenue in Manhattan, New York City. It was in fact the Blake Edwards' film that made this shop known to the wider world. Sean says "did you know that it was Steve McQueen who was going to play in the film and not George Peppard?" Passing by Tiffany's accompanied with Audrey Hepburn son was an unforgettable experience. 
Walking through this beautiful street we went to the other side of the river, the old part of the city, with its churches and beautiful, narrow alleys with steps. At the end of one these alleys he knows a shop that sells movie memorabilia, photos, and film posters, some original. Sean thinks I might find the salesman interesting. For Sean watching this huge quantity of photos from his mother must certainly have a different feeling. He takes a photo of the salesman by the side of his mother's photos in Breakfast at Tiffany's.  The kind salesman looks unusually like the morose Japanese character played by Mickey Rooney, Hepburn's neighbor in that movie… 
The presence of celebrities and international stars on the green carpet and the publicity around them doesn't diminish the importance of young filmmaker's at Festival's main competition section. In fact, The Festival with its fringe sections and its celebrities and their movies seem to be like a beautiful plate that contains the three first oeuvres section. In some ways it's giving credit to less experienced filmmakers.
At the main competition section, The Happiest Day in the Life of Olli Maki (Finland, Germany and Sweden)by Juho Kuosmanen, is chosen as the best film. The film, one of the most successful of this year edition, is about a Finnish boxing champion who is preparing himself for competing with an American Boxer. This is a black and white film with an excellent art direction. Contrary to similar boxing films, it's not the competition in the ring that matters but something else that only lasts a few minutes of the film. In fact it's the champion's life, his preparation and its challenges that gives form to film's character. And love is his remedy. A love that becomes the film's breathing body and make the audience's day.
A strange film in competition section, Zoology (Russia, France and Germany) by Ivan I. Tverdovsky, is the story of a middle aged woman working in a zoo who slowly gets to have a tail herself! The only person, who gets close to her at the beginning seems to like her, is a radiologist that takes her x-rays. At last, the woman decides to get rid of the tail. But this is in fact some kind of deliverance from a society in which the individuals, despite having a very strong communication networks are more and more isolated and never understand each other and self-interest is the only thing they think of. 
In German speaking cinema section, Peripherie, an episodic Swiss film made by five Master's degree students in different disciplines, is a very interesting film. The fact that even in Zurich we witness the delinquency and crime might somehow seem incredible, but it's something that happens in this film anyway. There are five stories intertwined with each other beautifully and form an independent work. You couldn't guess that it's something done by five different filmmakers; it's not evident that we're witnessing five different themes. It looks like a single story, and a very linear and charming one. Each story goes its bitter way and has its own impact on audience.  
Future Baby(Austria) by Maria  Arlamovsky is a documentary about artificial insemination and its impact on the nature, the society, genes, and the future generation through some conversations with people who have had the experience of the process. It's been made painstakingly and with a lot of research, but cinematically it's not something worth watching on a big screen; it's more comfortable watching it on television at home.
But in documentary section of the Festival, Houston We Have a Problem (Slovenia, Croatia, Germany, Czech Republic, and Qatar) by Ziga  Virc is a documentary about two Cold War rivals in the Sixties, the Soviet Union and the United States, and their race for supremacy in spaceflight capability and landing on The Moon. To deal with it President Kennedy administration made a deal with Tito, president of old Yugoslavia by which the Americans bought all their space programs. It's a deal that with Kennedy's assassination and then two decades after the break up and divided Yugoslavia seems to have had no benefit for the people of Yugoslavia, safe taking the Americans to the Moon! Mixing the new images with archive images has given a lovely look to the film and the filmmaker by interviewing the remaining people of that era has tried to uncover some truth. In this section Mrs. B. A North Korean Woman (France, South Korea) by Jero Yun and in German speaking cinema, Hidden Reserves (Switzerland, Austria and Germany) by Valentin Hitzwere have been awarded as the best films of the Festival's main competition section.  
Despite having watched many other films, these were the few films that I'll remember in the future from this year's Festival. They'll certainly be still on my mind's screen years from now!
This year's celebrities were Oliver Stone, Uma Thurman, Olivier Assayas, Hugh Grant and Daniel Radcliffe. During the Festival  some Hollywood hits and popular movies including Personal Shopper(Olivier Assayas), La La Land(Damien Chazelle),Paterson(Jim Jarmusch),Snowden(Oliver Stone) and Graduation(Cristian Mungio)  were shown in the Gala Premier or in Special Screening programs. I didn't see any of these films and as always I went to watch the young and unknown filmmakers' works instead. 
…Asghar Farhadi's The Salesman too was shown at Gala Premier Section. I wanted to see the film together with Sean in his last hours of his stay in Zurich.  All of its tickets were sold out in the first two days of the Festival. Once again it shows the enthusiasm for Iranian Cinema throughout the world.  After watching the film, Sean considers it one the most successful films of today's world cinema. The film shows how the circumstances can influence and change the human behavior, challenging his soul and mind, in his everyday life. And this is one of the specifications of today's cinema, involving the spectator in the story's outcome, thus letting the film continue to live in our minds. Sean who is very impressed by Taraneh Alidoosti's difficult, smooth, subtle acting, but can't remember the actress name, admires "Ra'na"'s performance! He compares Ra'na's face that is on the surface calm, but full of pent-up emotions inside, with his mother's acting. From Movie Theater to railway station we talked about Iranian Cinema and its importance. When he gets on the train to Lausanne and his destination, his mother's village, he told me to congratulate Ra'na for such a beautiful acting… 
A day before Festival's invitation, I had watched Always directed by Steven Spielberg with Audrey Hepburn's last performance. In this film Hepburn acts as an angel in a real and dream world…
Life too is just like the cinema: reality and dream are intertwined; like Zurich Film Festival and my encounter with Sean in my sleep in the hotel room during festival and an early morning dream!
11th Zurich International Film Festival(Sept.24-Oct.4, 2015)
Breakfast in Tolochenaz

 
by Mohammad Mohammadian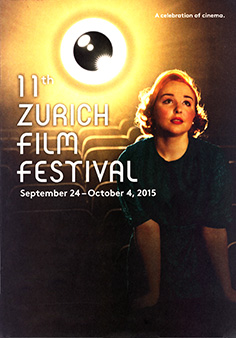 If you think that the same Zurich lovers, whom I wrote about last year, lured me once more to this city, you're not totally wrong. But there are other reasons too. I'm going to a Festival that's delightful and mature despite its very young age and at the same time there's a famous actress whom I want to meet before coming back home. I'm talking about the same actress who said: "My becoming an actress was an accident; I didn't plan it."
This year I'm not a stranger at the Festival anymore: there's a special section, New World View, devoted to Iranian Cinema. Last years it belonged to Turkish, Swedish, Brazilian and Indian Cinema, and this year, it is Iranian Cinema that shines through. Georg Butler, senior programmer of the Festival who knows Iranian cinema well, was present at 33th Fajr International Film Festival. He explains that this programming is because of the Iranian Cinema's brilliant history, its young and talented filmmakers, and also the curiosity of the Swiss people for Iranian cinema. Corine Mauch, Zurich mayor, on the other hand, says that Iran's opening towards the West after atomic energy negotiations is the main reason for this programming. 
What's the Time in Your World?, I'm not Angry, Fish and Cat, Wednesday 19 Ordibehesht, Atomic Heart, Nahid,Thirteen, Bright Day, Risk of Acid Rain, Paradise and some shorts and documentaries will be projected on this occasion. I'd even like to watch the ones I've seen before, in presence of Zurich audience. As usual the Iranian films have a very good reception here and after the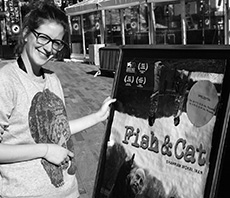 projections, many people stay to participate in Q&A sessions with filmmakers. One of the most appreciated films in this section is Safi Yazdanian's What's the Time in Your World? The discussion about the film continues even out of theatre, in the street. Somebody says that after years in exile, I've seen a brilliant love story of Iranian cinema which gave me energy and made me nostalgic at the same time- it was so spellbinding that I didn't want to leave the theatre.
It was at the end of this film too that I encountered Hussein, the same P H D environment student of my last year trip (the first time I met him was in 2014 on the plane to Zurich). He told me: "after watching this film and its main characters, I have a pleasant feeling". Pointing out the lover old Swiss couples who were still seated in the theatre, he told me if one of these couple die, the other one won't cope with the loss and would die after a few months. And he adds: "their watch is constantly running in the other one's world." What a jolly interpretation!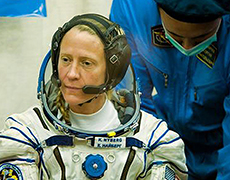 Mother s Wish
Our popular actress whom I'm waiting to meet has a quotation about love: "It is love that runs the world. Togetherness is good for our psychological and physical heath; it gives us the license to be part of a bigger entity."
The audience considers Risk of Acid Rain a poetic work of modern Iranian cinema and they appreciate the portrayal of the old lonely man and the acting of Mariam Moghadam very much. The charming structure of I'm not Angry, and its love story attract the attentions too.  There are two Iranian films that I've never seen.Paradise directed by Sina Attaeian Dena has been shown at Locarno Film Festival this summer. It's about a young teacher who tries to change his job because of its long distance and his problems at home. But forget about the subject, the social problems and some other things the film tries to convey. First let's talk about its structure: the film's rhythm is very slow; the sequences are long with lots of superfluous ramblings. The acting is boring, and some of the experienced actors like Fatemeh Taghavi, appear below their capability. For being watchable, this film should be cut extensively and re-edited. No damage will be done, I assure you! I wish Ataeian could be more successful in his second experience.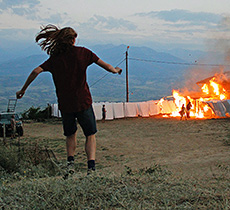 Thirst
The next film, Atomic Heart(Ali Ahmad-zadeh) is a surrealist work. It takes the audience together with its main two characters (Pegah Ahangarani and Taraneh Alidoosti) to his unreal world. The film is about two young girls who, one night returning from a party have strange adventures. Mehrdad Sadighian(who also appeared in Poor-Ahmad's Nightly Bus), has a remarkable presence in the film. But Atomic Heart's story, which goes smoothly ahead with only its funny moments, after presenting  Sadighian's character plunge into a paranoiac world that the audience only wishes to be over soon. 
But duality of this film is purposefully evident in the programming of Zurich Film Festival itself! With introducing the films of young filmmakers at competition and documentary section, the Festival wants to emphasize on its cultural aspect and on the other hand, by inviting the celebrities and stars like Christoph Waltz, Arnold Schwarzenegger and Jeremy Irons, and presenting the most buzzed about new movies, has the intention to attract more sponsors and new audiences. It is said that the audiences were 7% up this year with an augmentation of 0/2 million Francs in Festival budget. And that's how a Festival grows so well that an unknown Bulgarian film could be seen and appreciated by many. 
Opinion of our popular actress about her status as a star is interesting: "I never imagined that one day I'd become a star. Even now I don't feel I'm a star. Elizabeth Taylor, Ava Gardner, Ingrid Bergman are stars, not me."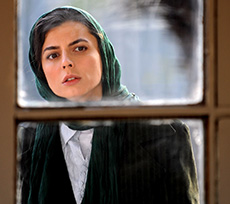 What s the Time in your World?
This year 161 films are presented in 11 sections. 460 people from around the world are invited by the Festival. During the Festival there are going to be master classes for enthusiasts and the most famous lecturer would be Mike Leigh, the British filmmaker. 
The lovely weather of the first days of autumn together with the presence of young filmmakers and warm reception of a large audience encourages us to be out and watch films all day long. Our popular actress, who has lived in Switzerland for 30 years, says: "Normally, the Swiss begin to learn the second language at the age of 11. They can speak at least 2 languages. But not only language, they learn lots of other things." And one of these things is their famous discipline. Here at the Festival everything is minutely programmed. The competition section includes new talents in fiction and documentary cinema from around the world; there's also a competition section for Swiss, German and Austrian filmmakers. But as I'm personally eager to watch the debut futures and also second and sometimes third ones, I attend mostly the main competition section. In fact I prefer them to movies like Carol(Todd Haynes), Black Mass (Scott Cooper), and The Walk (Robert Zemeckis).
Sleeping Giant (Andew Cividino) is the best film that I see at the competition. This debut future was present at this year's Semaine de la Critique of Cannes Film Festival. It's interesting to know that the film's director made a short version of his film last year but because of its success, decided to make a longer version afterwards. It is summer holidays and Adam, a young boy, has gone to a mountain resort with his family. Under influence of his cousins and also, a neglectful father who is unfaithful to his mother, he's going to experience a different world and have some clashes with his father. Thus the dreadful reminiscence of that difficult and painful summer stains his entire adolescent life. It's interesting that a large segment of the film's audience were actually the adolescents, the same age of the film's characters, who's been invited to watch it carefully as an edifying experience.
Usually, the presence of some memorable films is the reason to remember an edition of the Festival years after.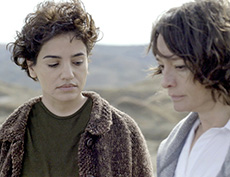 The Miracle of Tekir
One of the interesting films of this year is The Miracle of Tekir (Ruxana Zedine) one of two Swiss films present at competition section. This film which won the special prize for a new Swiss talent has an absorbing story: Mara, getting pregnant out of marriage, has stirred the rage of her village people and thus, is forced to leave her birthplace.  Tekir village is near a swamp and her pregnancy is in fact caused by her being immersed in it. This is off course a miracle that does not happen to everybody. A poetic film that emphasizes on merits, it reminds you of Andrei Tarkovski's cinema, its miracles of pure nature and true faith. But as breath- taking is the first one, the second Swiss film, A Decent Man (Micha Lewinsky) is not. It's a weak drama that perhaps can entertain some viewers, but is forgotten soon afterwards. As simple as that: Thomas and his family intend to spend their holiday skiing on a mountain resort. On his way there, Thomas picks up girl of his friend too. Up on the mountain the girl is raped by someone. She asks the man to say nothing about the incident to anybody. Gradually the girl falls for the man. But after an accident the girl forgets all, but now it's Thomas who can't forget. Tomas's character is demure and gentle and the film's title points out on that, but he has very strange reactions which reveal another aspect of his (absurd and ridiculous) personality. On top of that, the script is not convincing at all and can't really affect the story or the audience.   
Thirst (Bulgaria, Svetla Tsotsorkova) is a debut future from one of the women filmmakers present at competition that everybody is very enthusiastic about. The reason is not only the thirst of love hidden in its subject; its stylized structure too is an important element that sweeps the viewer along: a well digger with his daughter go into a rural area to secure a family's water. There, after some initial disagreements, the girl falls for the family's son. But there will soon be some incidents which results in the annihilation of both families. At the end, the only thing that survives is their love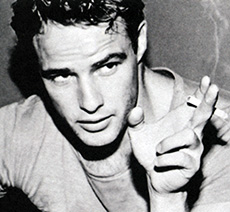 Listen to me Marlon
to quench their thirst. But the good reviews were not enough and the top competition award went to Rams (Grimur Hakonarson) from Iceland and Denmark.
Eva Nova (Mark Skop, Slovakia,Czech Republic)about a forgotten movie star, is an indictment of cinema that cruelly silences its stars. It's not a good film, but I only mention it because it reminds me of my favorite star. I'd also like to say that the reason for this forgetfulness is not all cinemas' fault. Sometimes the actors too are responsible for their decline. Otherwise why our favorite actress is still around and popular?
Documentaries in the competition section have their very serious fans too. Mother's Wish (Joonas Berghall, Finland, Sweden, and Denmark) is the best that I saw in this section. The filmmaker has done a very difficult job. He's gone to ten countries and documented about hopes, problems and endeavors of mothers who want to build a better future for their children. The filmmaker had a distinct scenario for each mother and thus every episode looks like a short film. The most impressive one concerns a spacewoman who is in communication with his son from outer space. Sometimes we can see this woman who's eager to have news from his son, alternately, in-between the other women episodes.  Curious point here is the absence of men in the film! In entire film there's not even an extra part for any man. This is a documentary that must be seen in a theatre on a big screen. But the next one, Containment, an American documentary is more suitable for television.Containment is made by two University professors, Robb Moss and Peter Galison about the dangers of radioactive materials and its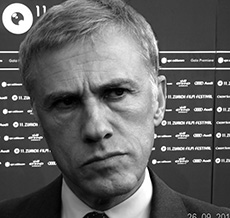 persistence in the nature. It's a talking head documentary, full of customary dialogues in this kind of films. It shows that you can be a very erudite professor and have lots of information and at the same time, not to be a very good filmmaker. In Special Section of the Festival, there's a new and brilliant documentary which I wished you could see!Listen to me Marlon (Steven Riley, Britain) is full of interesting clips and anecdotes from behind the scene of Marlon Brando's movies. Hearing his voice, from his youth and old age periods has given the picture more punch. His presence at his son's trial (who's been charged with committing murder) to defend him and that famous crying scene at the court seems as if he's playing a part in real world or, his life itself is a kind of cinema. In one of the most interesting scenes, the television interviewer is talking with Marlon Brando and suddenly he asks Brando's father to enter the room. When his father reproaches him you must see Brando's face! Film ends sadly with Brando's death: He's playing with Michael's son. The boy shoots him and Brando dies in Godfather and in the real world.
Re-viewing some of the best classical movies in cinema history,Listen to Me Marlon, reminds us how wonderful they were! Our favorite actress who never played alongside Brando says: "I'm proud to be part of an industry that was so enjoyable -An industry that created beauty and awakened our conscience; it has aroused our sympathy and perhaps most important of all, it gave us many opportunities to stay away from violence." 
Atlan and I Want to Be a King are two other noticeable Iranian documentaries that are shown in Iranian Cinema section. I Want to Be a King is a good documentary that I fully recommend. Either a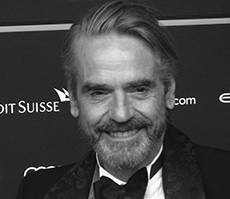 documentary or a mockumentary (because of the story's quality), it is in every aspect a new phenomenon in Iranian cinema.
The Festival awards for the best documentary went to: King of Nowhere (Betzabe Garcia, Mexico) and for German speaking countries, to Thank You for Bombing (Barbara Eder, Austria). In this section, Amateur Teens (Niklaus Hilber) from Switzerland won audience prize. About the films made in German speaking countries, Karl Spoerri, artistic director of the Festival told: "Zurich is an important venue for these films to be selected and subsequently presented at Berlin and Munich Film Festivals. Our main goal is to project the best and newly released movies of the world cinema. Here we have created a very favorable environment for producers and distributers from around the globe." 
But sometimes a good short film has the same impact as a successful future film. A Film for You directed by Iman Behroozi presented at the last days of Festival is such a film. This film which reminds us of Kiarostami and Farhadi s cinema (is it a problem?!) together with some other Iranian shorts, are shown in Festival's Iranian Cinema section. A young man who wants to pursue his studies abroad breaks up with his fiancée. But before leaving the country, looking back at his past memories, he tries to explain his problem for three girls who are in the same situation. It's a very sensitive film about love and everybody who says I love you…  
On the last day of the Festival I went to Tolochenaz village to meet our popular actress. I wanted to be there at breakfast time. Her son in a new published book says that she is an early riser and a breakfast devotee too. So I mustn't be late! First I go to Bern and from there I take a train for Lausanne and then I change and take another train for Morges. From there I take a bus to Tolochenaz. After three hours journey I get there at about 9 O'clock. This is a quiet and beautiful village, with a pleasant and cool weather. Getting out of the bus, as though thrown out into a familiar movie sequence, I'm the only person in that landscape! 
With the address I have, finding an 18th century house with flowers as its fence is not difficult. In front of the house there's a broad plain with a view of Mountains at the background, just like a dream. With her usual calm, I can understand why she's chosen to live in this part of the world. She says: "The first time I felt I want to live in this place, was spring time and the trees were in full blossom. Suddenly my heart missed a beat and I said to myself: Here is my home. Where else can I have this peace and quietude? I always wanted to have a house in the outskirts of a town and to have fruit trees in the garden. I've lived in Switzerland most of my life and I love it."
She is not in the house. An old French speaking man who is working nearby says: go 400 meter upward, turn left, and you'll find her there. But when I get there, she's already left. She's left for years now. On her flowering tomb stone is written: Death 1993. Audrey Hepburn has taken her breakfast at Tiffany's…
*** All the quotations are taken from the book How to be Lovely: The Audrey Hepburn Way of Life, written by Melissa Hellstern.Translation in Persian:Yasaman Rezaei, Milkan Publication.
Audrey Hepburn s Tomb, Tolochenaz, Switzerland, 2015, M.Mohammadian
10th Zurich International Film Festival(September25-October5, 2014)
From Zurich with Love!
 Mohammad Mohammadian
On a flight from Paris to Zurich and its Film Festival, I met an Iranian student, who majors in Environment at Zurich University. Soon after our meeting he said he knows cinema pretty well. "One of the most important things in movies is love," he said, "but I've rarely seen a love that wholly and completely takes over the spirit of the audience. Even if there are some, they are not truly or deeply felt". My examples didn't convince him. So he added victoriously, "but in Zurich, you're going to find out what I mean, you're going to find out  love!"
At first, it seemed to me that with an old and experienced Festival like Locarno, and its open space Piazza Grande auditorium, Zurich would have little to say. But a few days into the Festival, there was a change and Zurich proved that in the first decade of its existence it has steadily grown among an ever widening circle of cinema goers. It established itself so rapidly that you can't believe it's only a ten years old Festival. The reasons for this success are easily identified. It certainly has something to do with impeccable management and programming, very enthusiastic audience, and good reception by the filmmakers from around the world in its past ten events. But add to these factors, the beauty of the city itself with its good seasonal weather, and perhaps that student's enigmatic remark that I still couldn't fully decipher!
Zurich is the largest and most populated city situated on the slopes of the Alps Mountains on north east of Switzerland. The city stretches on both sides of the Limmat River that flows out of Lake Zurich.  It is the economic and cultural center of the country, and also one of the most beautiful cities of the world with a German speaking population  who most also speak English, French and Italian. Since 1950 illiteracy doesn't exist in this city and its universities are among the best in the world. Albert Einstein was once a Swiss citizen and spent most of his  formative years here at schools and Zurich University. His home and working place at university is one of the countless tourist attractions of the city. Yes, all these are true, but then, where is love?!
Karl Spoerri who along with always smiling Nadja Schildknecht have founded the Festival, tells us about Zurich Film Festival and its objectives: "Today, this Festival is the most important autumn film festival in German speaking territories and a place to see the best of the Swiss and world cinema. Ten years ago we never thought we could succeed. Our Festival is a place to discover the new talents, but at the same time, we are not neglecting the celebrities, stars and main stream films. They can bring in audiences and higher their number, higher the number of the sponsors. And it's the sponsors who cover our expenses. The good films, audiences and sponsors are the main guarantees for insuring the continuity of a Festival. We are going to expand our programming every year and we have a lot of ideas for this Festival which has a lot of potential."
Zurich Film Festival in its previous events welcomed many popular stars such as Sean Penn, Harrison Ford, Roman Polanski, Constantin Costa Gavras, Sylvester Stallone, John Travolta, Morgan Freeman, Ken Loach, Michael Haneke, Emma Stone, Oliver Stone, Susan Sarandon, Richard Gere and even Ronaldo, the Brazilian Footballer and the World's Mr. Goal whose presence here was perhaps because of Zurich being the FIFA's headquarter! And this year, you can add Cate Blanchett, John Malcovich, Antonio Banderas to the names mentioned above. In a teaser that was screened in theatres, we could also hear them saying: "We love Zurich!"  There's no doubt that movie stars are an integral part of the cinema and they add to the charms of Festivals; and a young Festival like Zurich, among other things, could find its way to quick fame by inviting them.
Zurich Film Festival programs, like other similar venues, are divided into a variety of sections, but its most important ones are: competition section for the long films(the first/second films directors), international documentary competition section, and a competition section for Swiss, German and Austrian documentary films.
But when it comes to the awards, I noticed something interesting: the Festival also gives away some prizes to the first or second or even third film of the Swiss directors. For me, this "third film's prize" was a little strange; I've never heard that a Festival still consider a director on his third outing a "young talent", but it s good.
The début feature award went to Chubby directed by Bruno Deville. It's about a twelve year old boy who weighs 100 kilos. We see how he fights with his problems and although nobody can do anything about his condition, he still pleases the audience.
One other novelty of the Festival was a green carpet instead of red carpet for the guests. This is apparently an environmentally friendly act and reminds me of my fellow voyager on the plane, whom I could neither find, nor an evidence of his remark anywhere during the Festival!
The only Iranian filmmaker present at the Festival is Nima Javidi with his debut feature film, Melbourne. So why not begin with Iranian Cinema? Every single one of its four screenings of Melbourne was sold out. What euphoria for Iranian cinema and their international fans! After the screening the people sit through the Q&A session. They are eager to have answers to some of the questions that puzzled them. One asks why it is named Melbourne and not Zurich, "here too you can find beauty, very pleasant life and love!"
Javidi in his first feature film shows that he is here to stay. Primarily, the film with the story that unfolds in an apartment, and presence of excellent Peyman Moadi, reminds you of Asghar Farhadi and his cinema, but in fact, it is very much the Javidi film that stays in mind and not the great Farhadi as the audience think!  The couple's inability to come to terms with their troubles grips the audience and their search to find a solution for their plights involves us deeply. All this has made Melbourne a very intriguing film that one could find several ending for; a very special quality that makes it an open ended film for the audience.
Flowers, a Spanish film directed by Jon Garano and Jose Mari Goenaga on future films competition section, is the story of Anna, a middle aged woman, who one day finds a bouquet of flower on her door steps. She does not know who these flowers are sent by. But the repetition of this act by the unknown sender puts her marital life in jeopardy. The unknown person who sends the flowers is killed in an accident and it's only after this accident, that the identity of the person is revealed. From then on, it is the woman who goes on putting the flowers on the spot where that person is killed. Because of the spoilers I stop just here. The film has a very interesting story which holds the interest of the audience with a spiritual love that of course has nothing to do with Zurich!
The Festival's best film in this category is A Moonless Night, an Argentine/Uruguay film made by German Tejeiras. On New Year's Eve, three men are on their way to a little town in Uruguay. One of them is a widowed taxi driver who is going to meet his five year old daughter. The other one is a prestidigitator whose car breaks down in the middle of nowhere on his way to work, and while waiting for help meets a girl. The third person is a singer who has been freed from prison on a bail to give a concert. A very sad film full of loneliness and lost opportunities that one could imagine would certainly have the favors of the jury.
Another film on main competition section is Insecure, a French film directed by Marianne Tardieu. This is the story of an annoyed warden of a big store whose life fall into a spiral of events, drastically changing his quiet life, after being ill-treated by a bunch of adolescents. Not a Festival discovery, an ordinary film with an ordinary ending.
There are many narrative and documentary films in competition section. Although they have their distinctive followers, but perhaps one day, these two categories would be judged separately in two different festivals, as happened in Greece with Thessaloniki Film Festival.
The award for best documentary went to Toto and His Sisters, from Romania, directed by Alexander Nano. It's about difficult lives of three children in a little house in Bucharest. Their mother is arrested for selling drugs and now they're obliged to take care of each other. The life of Toto and one of his sisters is radically changed when he is sent to an orphanage. He is now able to read, write, smile and dance! This is a bitter and deeply felt story about lonely people who live on the margins of society.
Children of the Arctic made by Swiss director, Nick Brandestini won the best film award in the third section of the competition. In this film too, the children are at the center of attention. It is a documentary about Alaska and its local population where hunting whales has always been a part of their culture. But changes in modern life have influenced their lives too. The film is trying to show the difference in the point of view of the ones who try to keep the tradition alive and the children who are eager to educate and have a better life. It is important to note that the filmmaker is from Zurich and safeguarding the traditions in this region is of outmost importance.
The Swiss Critics Association Award went to Underdog directed by Swede filmmaker Ronnie Sandahl.
Every year, the Festival publishes a survey on the number of tickets sold and level of attendance and Festival budget and compares it with previous events. One thing that proves the good health of a Festival is analyzing these data by the Festival consultants and to examine the strong and weak points of the Festival. This year the Festival attracted 79000 people which in comparison with last year show 11% growth. 145 films were shown in 374 sessions and all of this shows that the 10th edition of the Zurich Film Festival is the most successful of them all.
This year there were also some tributes including one for Diane Keaton, famous star of The Godfather trilogy and Annie Hall, who was awarded with Festival's Golden Eye. During the educational workshops there were some famous directors like Fatah Akin who gave some lectures.
One of the things that I noticed this time around was the number elderly men and women who were seen everywhere sitting side by side. You had the impression that they are still in love after all these years. You could see them in the streets, tramways, cafes, restaurants, stores and theatres. I've never seen such a whole lot of elderly couples who hand in hand came to watch the films. And it's their love that I still remember from my short stay in Zurich.
In a rainy night after the last screening of Melbourne at Corso theatre, I came out in a hurry. Suddenly I heard somebody calling me. I turned round and I saw a young woman with a familiar face. After a moment I recognised her. I was jolted back to 20 years ago, at Tehran University. She was one of my fellow students. The last time I had seen her was at Shahr-e- Ghesse theatre in Tehran. Soon after that she went to Europe. And now once more I see her in a theatre, but this time in Zurich. She says that she misses Iran. "I will return", she says…
Diane Keaton
The 53rd Thessaloniki International Film Festival (Nov 2-11, 2012)
 Like Someone in Love!
 Mohammad Mohammadian
Dimitri Eipides (Festival  Director)  Photos:MM
 It was my second trip to Greece and Thessaloniki Film Festival. I had promised myself to go to each Festival only once. But when Thessaloniki, the most important Film Festival in east of Europe, undeterred by all the economical problems that Greece is entangled with, is held this year as usual and as organized as ever. That's why I decided to forget about my vow and go to Greece!That surprised everybody, when I told them that I'm going to Thessaloniki again. Protests and street demonstrations and economical crisis is perhaps in contrast with holding a Festival, but a Film Festival that's in its fifty-third edition, is a serious business and the show must go on anyway, anyhow.
This edition had an essential difference with that of 2008. That year, Theodore Angelopoulos was present with his new film The Dust of Time, and I can't forget his smile during his press conference. The happy face of kind and sympathetic Greek people was personified and reflected in his smile.
In Thessaloniki, just after getting off the plane you'd love to go to watch movies! I say that seriously, and I don't know if this has anything to do with the city being a cultural and university center or the presence of young directors and their first or second film and the opportunity to discover the young talents. You must try to experience it for yourself!  I know of some people who are coming here for 15-20 consecutive years and at this time of the year the only appointment in their agenda is going to Thessaloniki Film Festival!
The first thing about this year's Festival is its strange poster, which everybody wonders about its meaning and everybody has his own interpretation of. It seems it shows a passageway through its 53 edition. Well, that was my interpretation, what's yours?
As usual, the Festival was organized in a variety of sections, with 180 films, and some tributes, including for Angelopoulos, Aki Korimako, Christian Mungiu,… and a film market full of buyers and sellers.
During the Festival, I decided to implement my new resolutions concerning film watching in general: I give forty minutes time to every film to convince and show me what it has to say. Otherwise, even if it is a film by Abass Kiarostami, but it hasn't something new to say, I'll pass and go on to watch other films. Life is too short and the list of the films yet to watch, very long. When I told this to a Turk journalist, she said: "Fair enough, Hitchcock used to give them only five!" The opening ceremony began with some music and a short speech by Dimitri Eipides (Festival Director)and the mayor of Thessaloniki. For me, the record of the shortest opening ceremony so far belongs to this year. That's the best way to do things; after all, the most important aspect of a Film Festival is its films. The Festival's opening film was Holy Motors (Leo Carax), co-produced by France and Germany, praised during its showing at Cannes Film Festival.
This year, you could watch once more, the films simply and comfortably. The movie theatres were in proximity of each other and in close distance of the hotels and The Festival's venue. You could watch every film you like and if you've missed some, you could watch them at film market: as simple as that. What more did you want?! Perhaps one could expect them to show the films in your room, just in case! During the Festival, time and again the thought of Iranian filmmakers, Reza Mirkarimi and Reza Kahani came to my mind. Their films As Simple as That and Over There were greeted warmly here two years ago.
When the first film in competition section gives the impression that it will probably be among the winners, it gives you enough energy to watch the rest for another ten days.Our Little Differences (Sylvie Michel) is made by the only female film director present at the Festival. This German production, contrary to its title, talks about many differences and difficulties the immigrants face in their new environment. The daughter of a housemaid disappears in her absence and the mother, takes the owner of the house as being responsible. In her search, (that shows the woman as a representative of the immigrants' community,) we find her to be in love. A one sided love that doesn't cure her pain. The end of the film, in some way, underlies this loss and disorientation. In the beautiful ending sequence, we find out that the girl is not in fact missing but living in a big city and lost and disoriented as her mother.
Boy Eating the Bird's Food(Ektoras Ligizos, Greece) was one of the most impressive films of the Festival. The film is the bitter story of a young man who has nothing to eat and to stay alive, eats his bird's food. He can't steal; and goes to a church for confession and at last his refuge becomes the same girl whom he couldn't steal from. It seems that the film is a cautionary tale about what's happening now in Greece and the fact that to stop the catastrophe, the Greeks must be vigilant to those economical austerity measures that are imposed on them. But the film has a major flaw. It seems that everybody around him has a good life and the only needy person is this young man. The man's view of the people, who are in the same situation as he, could reinforce the impact of the film's theme and given more impetus to its critical approach.
Mold(Ali Ayden, Turkey) shows the persistence of some filmmakers in making boring films with their slow pace sequences. In one of the scenes, the director apparently had even forgotten to turn the camera off! It seems that even the Festivals audiences have no liking for these kinds of films. These are the films that formally and structurally have nothing more to say and don't satisfy the audiences that are looking for new works and ideas. A train station employee is waiting for some news about his son's disappearance, but they give back his dead body instead. A repetitious story lacking the usual subtlety of this kind of cinema.
During special screening for the press, leaving the theatre in the middle of the films seems natural, but when I was watching films with ordinary people, I didn't see anybody leaving the theatre. That was bizarre; everybody watched all the films from the beginning to the end! So I forced myself to forget about my forty minutes vow and in respect to other people I watched the films in their entirety.
One aspect of some of the films in competition section was their long opening sequences! In A Month in Thailand (Paul Neguesco, Romania), even after one hour, nothing happens. Joy (Ilias Yannakakis, Greece), a bitter, black and white film is about a woman accused of kidnapping a child and imprisoned. Despite being thought provoking, its first part is long and tiresome. Aqui Y Alla (Antonio Mendez Esparza), an American, Spanish, Mexican production, the digressions continue till the end. But unfortunately I couldn't stand up and leave the theatre. A father, who's been working in a foreign country, returns home. This time he's resolute to stay with his family, but at the end he can't manage and is forced to leave. But even that long digression doesn't justify his departure and the audience, is puzzled, just as his family. Its only interesting parts are some of the scenes that show the warm relationship of the father with his wife and two daughters. The performances are good and sometimes one could feel the influence of the cinema of Kiarostami.
Taboor (Vahid Vakilifard, Iran) Vakilifard's second film was shown in competition section. It is a successful experimental film with a remarkable direction. Despite its seemingly non linear story, the audience follows the film easily. Taboor, meaning the navel of the Earth, is the story of an insecticide man who works in homes and workshops. He has isolated his home and himself with foils to protect against filth and contamination. This is a slice of the life of some people who, we forget who they are and where they live. Just like Taboor's character who in the end, we don't know if he's asleep or dead. The film taps in our conscious and force us to look at what we've done with environment. It's a film that of course must be seen with the director in proximity to explain some of its sequences! The filmmaker together with his brilliant cinematographer was present at the Festival. Nasrin Mirshab, the person responsible for international distribution of the film told us: "Iranian cinema is still interesting and the audience is curious to watch its young director's works." This film won the achievement award at the end.
Another Iranian film, Parviz, was screened in one of the important sections of the Festival, Open Horizons. Majid Barzegar is known for his interesting film, Monsoon Season and his latest Parviz shows him as a successful filmmaker. The film, just like the Monsoon Season, has a bitter story that happens in a little community. Tale of a trusted 55 year old man still living with his father, whose life changes drastically when his father remarries. That entire protective edifice suddenly crumbles. He's forced to leave the house and the neighbors too don't trust him anymore. Now he finds himself lonely and more than ever ridiculed by his co-workers because of his bulky physique. So he decides to take revenge from his new landlord, his former employer, the children, the animals! The film has one of the strangest and unexpected ending in Iranian cinema. It seems as though the story of these people and their actions has no ending. The acting of Lon Haftvan as Parviz is striking and extraordinarily believable. 
Like Someone in Love(Abbas Kiarostam) is screened in this section too. To like or not, to prefer it to his former film or not, it's a matter of taste. But the fact that Kiarostami's cinema is re-directed to a fiction and linear style of cinema and using all of his skills in mise en scene is an auspicious event. It's in this field that he can fascinate his followers, not with a strange experiment like Shirin. It's beautiful to look for love in every aspect of that old Japanese man's life. The humanist element of Kiarostami's cinema is recognizable even in North Pole! The old man is himself and the girl is the same cinema that he's seeking refuge to. It's a cinema that, like the old man protecting power for the girl, is impregnable and invincible. The presence of Kiarostami, as an eternal lover, is such a great joy for the lovers of the world cinema.
Costa Gavras's new opus, Capital is not really a remarkable film. It's about a young bank director who replaces the former and after some vicissitudes makes the bank prosperous. Of course the film has its appealing and uplifting moments, but we expect more of a director like Gavras. In fact if he was not sitting just in front of me, I would've left the theatre after 40 minutes! Even during Festivals one must expect to see many mediocre films with run of the mill subjects. This has to do with the state of the contemporary cinema in general which produces only a handful good film every year.
Student(Darzhan Omirbayof, Kazakhstan), is one of those aforementioned films screened in Open Horizons section. A young man kills a shop owner, steals his money and falls in love with a girl. At the end as he wants to be redeemed, he gives himself up. What are his motives to kill the man and what convincing reason pushes him to commit that crime, is not clear. On the other hand, a faulty screenplay and a shaky structure, sometimes gives the impression that all of those killings and loves were running down in his dreams, but at the end it becomes clear that we were wrong and all were really happening!
11 Meeting With My Father(Nikos Cornilio, Greece) is the story of a girl meeting her father after years of separation. The father had left her and her mother years ago and knows nothing about them. When the girl can't communicate with her father, she decides to leave the country. The painful ending is one of the distinctive aspects of this very slow paced film. But, it tries to be faithful on real flow of events, and doesn't try to artificially provoke the audience sentiments as the similar kind of films do.
I don't know why the most important events of a Festival happen in its last days. So what will happen if someone leaves town in the middle of the Festival! This time the real event was meeting Romanian filmmaker Christian Mungiu and watching his new film, Beyond the Hills. Mungiu with his usual shyness and pleasing face participates at the press conference and fully answers the questions with courtesy. He says: "I like multi-layered and composite stories. During the making of the film my only concern was believability of the scenes. I try to re-enact the moments of life. If that happens correctly, the film would be successful and valuable."  And Beyond the Hills has really succeeded to reach that goal. An engaging cinematic work, with a beautiful art direction, which at the same time is faithful to its literary source. Although the   150 minutes film doesn't feel long, but Mungiu could make some of the chapters shorter! Of course there is so much good acting and unforgettable sequences that it seems the filmmaker couldn't pass on them.
 In the first, when the girl meets her friend at train station, and her relentless crying in the midst of the strange noises of the train, predicts a tumultuous future for her. And at the end when the police car picks up the priest and the rest for interrogation about the girl's death, the camera stops in the middle of the snowy street. As if even the filmmaker doesn't know what is right or wrong and is doubtful about film's resolution.
On my way back home, at Thessaloniki airport, I saw a Japanese old man playing with his nephew. He looked so much like the old man of Kiarostami's film. I was staring at him. He looked back gently. Love could still be read in his eyes… Just like those cinema lovers who for ten days were following the Festival and the world cinema, so amorously and passionately…
                                                            THE AWARDS  
Best Feature Film Award - Golden Alexander – Theo Angelopoulos: KAPRINGEN (A HIJACKING)
 by  TOBIAS LINDHOLM
Special Jury Award - Silver Alexander : KÜF (MOLD) by ALI AYDIN
Best Director Award : ANTONIO MENDEZ ESPARZA 
For AQUI Y ALLA
Best Actress Award : JULIA KIJOWSKA 
For LOVING
Best Actor Award : YANNIS PAPADOPOULOS 
For BOY EATING THE BIRD'S FOOD (TO AGORI TROI TO FAGITO TOU POULIOU)
First Special Mention : TABOOR  
by VAHID VAKILIFAR
FIPRESCI AWARDS :
For a film in the International Competition Section 2012 to KAPRINGEN (A HIJACKING)
For a film in the Greek Films 2012 section to 
BOY EATING THE BIRD'S FOOD (TO AGORI TROI TO FAGITO TOU POULIOU)by Ektoras Ligizos